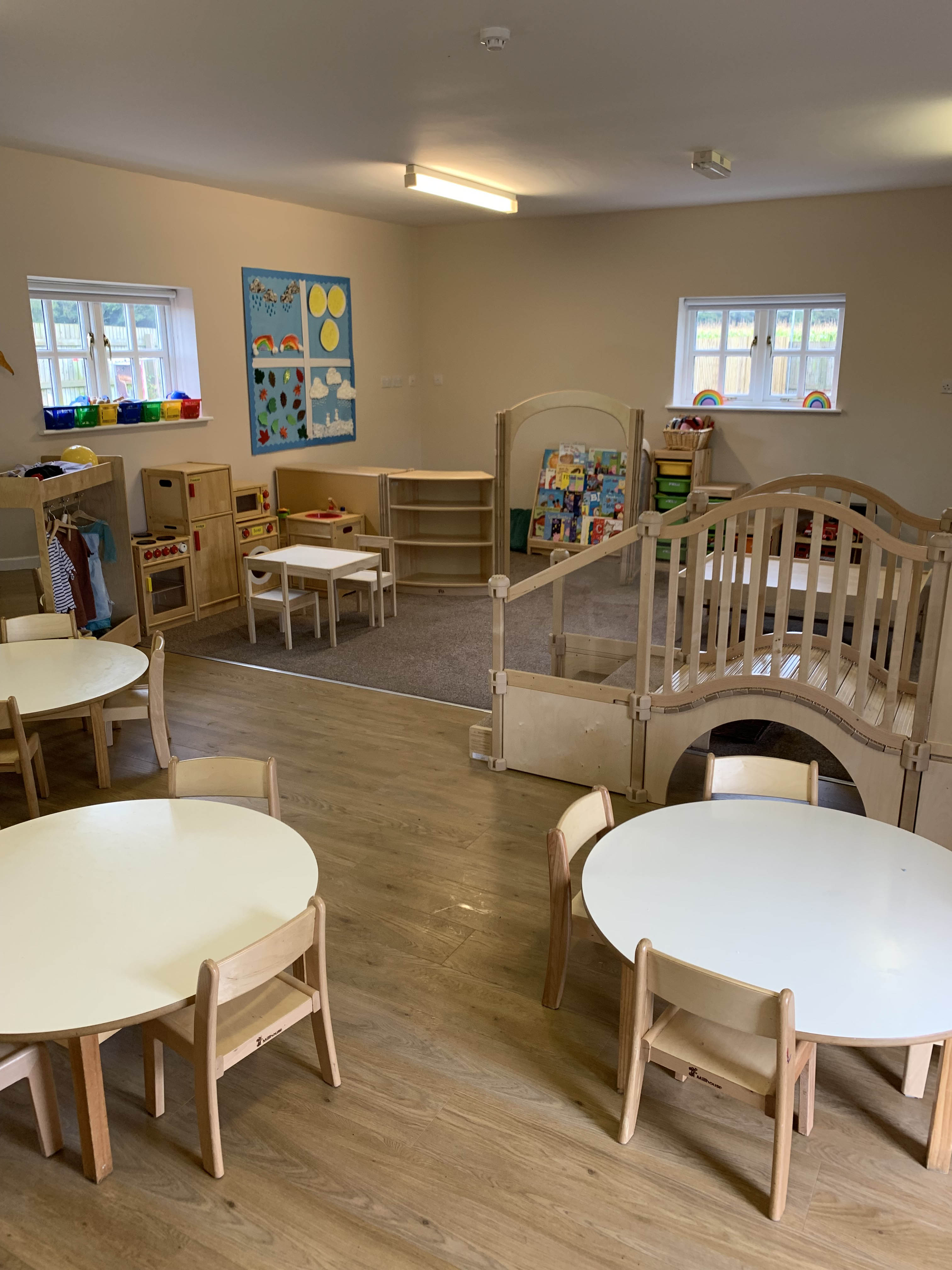 The Tots room is for the children aged 2 years to 3 years. The staff encourage the children to form positive relationships with their peers whilst learning good social skills in a warm and fun filled environment. The Tots room is open, light and bright, with immediate access onto the garden.
Favourite activities in the Tots room are:
• total free painting
• role play areas
• using the computer to increase IT skills
• playing in the builders yard
• tending to the nature garden


...…as we prepare them for the Tops room.
Tots is an exciting environment filled with many different activities tailored to suit each individual child. we encourage the children to become more independent as they begin to potty train. The children are introduced to the use of technology as a learning tool as we prepare them for the Tikes room.