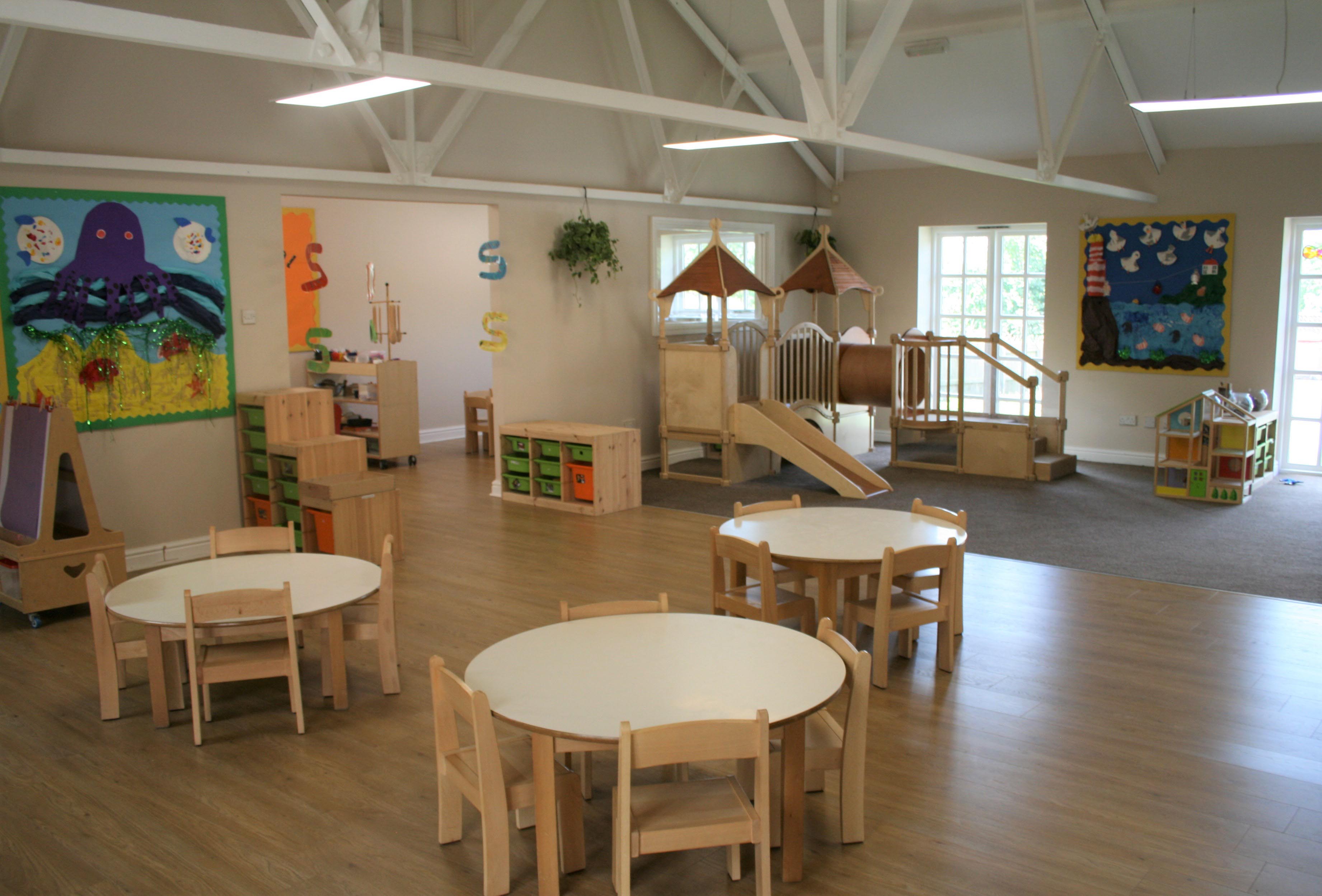 The Tops room is for children aged 3 years to 5 years. The staff nurture the children's natural ability to learn, giving opportunities to experience learning through many resources whilst receiving positive input and interaction from the trained staff. The separate classroom at the back of the Tops room is a light and airy space where our Nursery Teacher can spend time with smaller groups of children focusing on different areas of the foundation stage such as number work, mark making and writing, one to one reading and exploring the world through fun experiments. The Nursery Teacher also introduces Jolly Phonics to the children so they are able to develop an awareness of initial letter sounds and names.
Favourite activities in the Tops room
• Craft especially making things for our wall displays.
• Dressing up and playing in our role play area.
• Making music outside with the musical instruments, singing number rhymes.
• Learning on the giant Ipad.
• Taking part in sports sessions and forest school.


What the staff have to say about Tops
"We provide a stimulating and educational experience for all of our children centred around lots of fun and play. We begin preparing them for the transition into school. We encourage the children to begin to write, read, use numbers and basic sums, giving the children the best start and preparation for school."